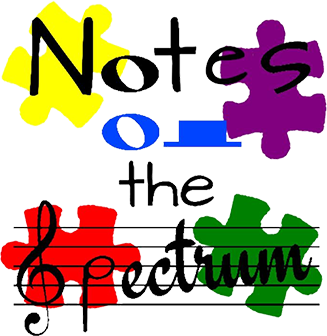 Notes on the Spectrum
Bringing a Voice to Autism using Music and Music Education, Expert Podcast about various Topics, One Act Plays through the Performing Arts and more.
Notes on the Spectrum was created to bring a "VOICE" to Autism in various ways. Our Founder naturally played the Piano by ear before 5 years old. She uses her talent to bring awareness to Autism through the music she composes telling the Story of Autism. Landon, our Founder's son learned to sing and eventually speak at a young age when it was thought he was not able to hear and may be non-verbal. We will use music to educate our Life and Job Skill Programs offering Educational Solutions to serve a population that needs the extra steps to retaining information. We believe there is a natural connection to music amongst the Autism Population, so we have utilized our 10 years of Community relationships to create a Digital YOUTUBE RESOURCE and SUPPORT LIBRARY conducted by local experts on a PODCAST Platform to help bring awareness to solutions that will support Families of Autism on their Journey from Prenatal until the Final Farewell of Life. We know that Families of Autism, Community and Community Leaders, First Responders and Educational Leaders will benefit from these expert Autism Talks and Tips that can be heard in multiple languages about multiple topics. These solutions offer Sounds of Autism the opportunity to serve a larger audience faster and innovatively creates a solution to continue supporting people all over the World.
For more information, please contact us.
Located within: Programs.