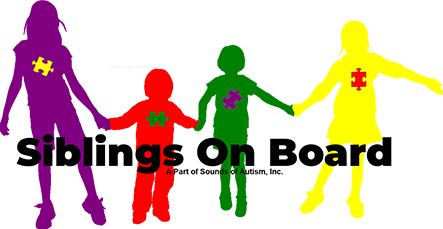 Siblings On Board
Bringing a Voice to Siblings of Autism and the Leadership, Patience and Unconditional Love they naturally offer due to the behaviors they must learn to support their sibling Living Life on the Spectrum.
Siblings on Board – Bringing awareness to the sisters and brothers who are required to support those Living Life on the Autism Spectrum. Based on our experience with Landon and watching the relationship him and Lexi (his sister) had, we know that she stepped up to support Landon and never complained about the role she was needed for. She is still his biggest fan and I believe he feels the exact same way about his sister. Their Love is unexplainable, and I believe that they will always remain Best Friends. It is not easy to always take the back seat as a child, but I have met so many that do and without explanation as to why they are needed to do so. We want to recognize those who are Siblings of Autism and have them share their story with us and in turn offer them the opportunity to win a College Grant for sharing their Life as they went through the Journey with their Brother or Sister Living with Autism.
For more information about Siblings On Board, please contact us.
Located within: Programs.